Boost Your Commercial Building's Energy Efficiency
A Roof Replacement Can Save You Money
A roof that is worn out or in disrepair is effective at one thing: allowing air and moisture to pass through it. An intrusion of cold air in the winter or hot air in the summer – and moisture at any time of the year – puts a strain on your heating and cooling system and adds to overhead costs in the form of higher-than-necessary energy bills. Investing in a high-quality roof replacement by Kase Roofing LLC will pay off over the long run. The interior of your building will remain at a comfortable temperature and humidity level, and your HVAC system will last longer because it's not being overworked.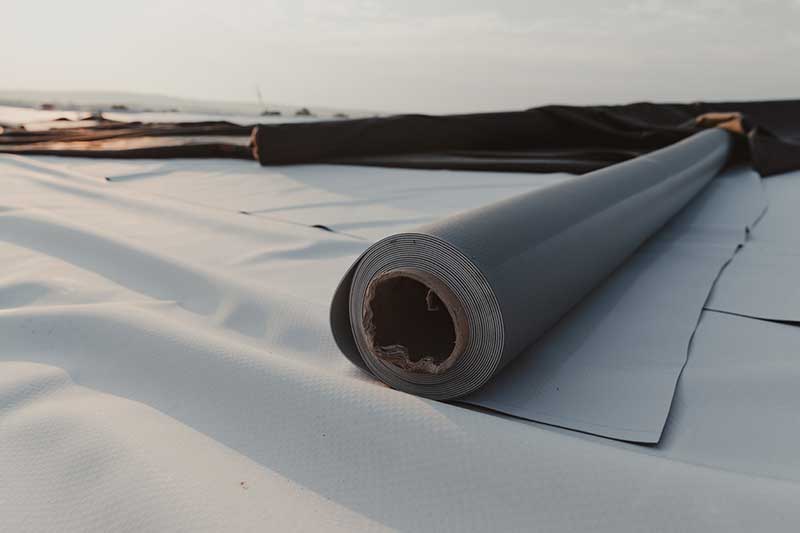 Big Jobs Are No Problem
Kase Roofing has the expertise to handle roof replacements on commercial buildings of all sizes and types, including:
Warehouses
Condo complexes
Industrial & manufacturing facilities
Office buildings
Shopping malls
Health care facilities
Schools
Restaurants
Retail stores
The flat and low-slope roofs found on many commercial structures require special skills – which Kase Roofing team members have. Additionally, we are able to finish even large roof replacement projects quickly and with minimal effect on business activities, employees, residents and customers. We strive to keep entrances and exits safe and accessible while we work.
Commercial Roofing Options
Advances in roofing technology mean there's a material type that satisfies your requirements and fits your budget. Popular commercial roofing materials include:
TPO (thermoplastic polyolefin), an affordable and high-performing single-ply roofing membrane.
EPDM (ethylene propylene diene terpolymer), a very durable synthetic rubber roofing membrane that is ideal for low-slope buildings.
Modified Bitumen (MB), which is engineered to be especially weather-resistant.
BUR (built-up roofing), a relatively low-cost, multi-layered membrane that resists fire and wind and is exceptionally waterproof.
Contact Kase Roofing Today
Call (614) 668-8351 or fill out the online form to schedule an appointment. We'll give you a free estimate for your roof replacement and answer any questions you may have.